Maryland lawmakers withdraw 'sanctuary state' bill that challenged Trump's immigration policy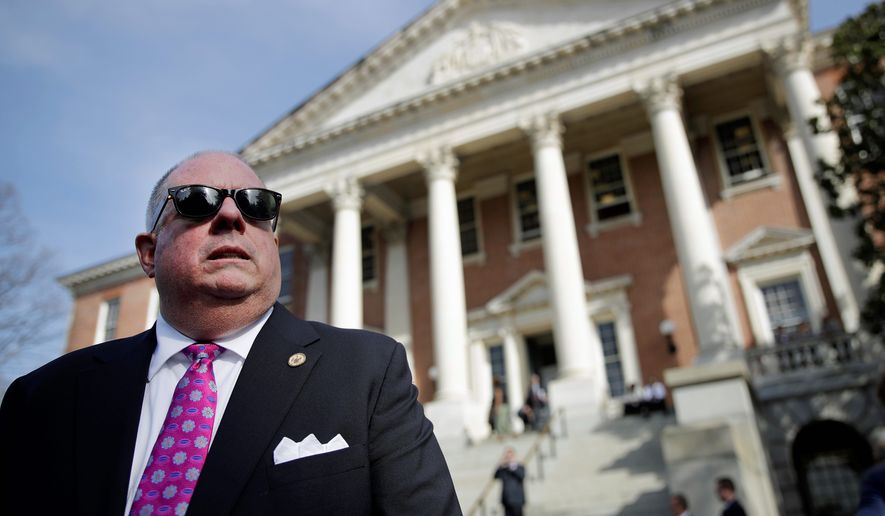 A proposal to turn Maryland into a "sanctuary state" by limiting local law enforcement cooperation with federal immigration authorities died in the State House on Monday after lawmakers withdrew the bill — which had garnered a veto threat from the governor and a rebuke from Trump administration Attorney General Jeff Sessions.
In one of the first big state-level challenges to the administration's tougher line on illegal immigration, the original bill would have prevented police from inquiring about a person's immigration status during a stop or detention and blocked jail officials from holding people past their release dates so immigration agents could detain them.
Debate over the bill, called the Maryland Law Enforcement and Governmental Trust Act, came amid outrage after two Montgomery County high school students, at least one of whom is an illegal immigrant, were accused of raping a 14-year-old girl inside a school restroom, shining a spotlight on the sanctuary movement and drawing a direct rebuke from the White House. Gov. Larry Hogan, a Republican, had said he would veto the bill if it was passed in the General Assembly.
Maryland is one of a handful of states to consider "sanctuary" status, which scores of cities and counties across the county have adopted. California, New York, Illinois and Nevada are reportedly considering their own versions of the Maryland bill protecting illegal immigrants from the reach of federal law.