Mass. Police Dept. Cancels 'High-Five Friday' at Schools to Avoid Upsetting Illegals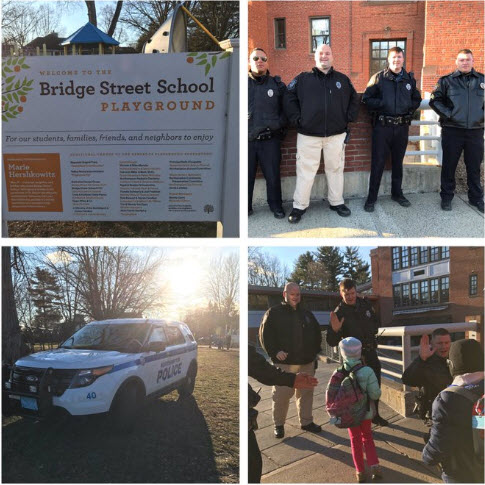 A police department in Northampton, Massachusetts is ending its "High-Five Friday" program at local elementary schools due to concerns that "undocumented children" and others may feel "uncomfortable" seeing an officer at school.
The program, started by the Northampton Police Department in December, had officers stand outside of a school each Friday morning to high-five students as they walked in to begin the day.
Now, the program has been canceled due to concerns that it may make minority students and illegal immigrants feel uncomfortable, LawNewz reported Tuesday.
"While we received a lot of support on social media, we also heard a few concerns about the program," the department wrote on Saturday.
Police Chief Jody Kasper had attended a school committee meeting to discuss potential problems with the program. Questions came up during the meeting on how effective the program would be in the long term and how comfortable the students would be seeing officers at the beginning of the school day. The police department was then asked to temporarily pause the "High-Five Friday," which it did.