Mayor of New York wants to increase taxes to pay for subway system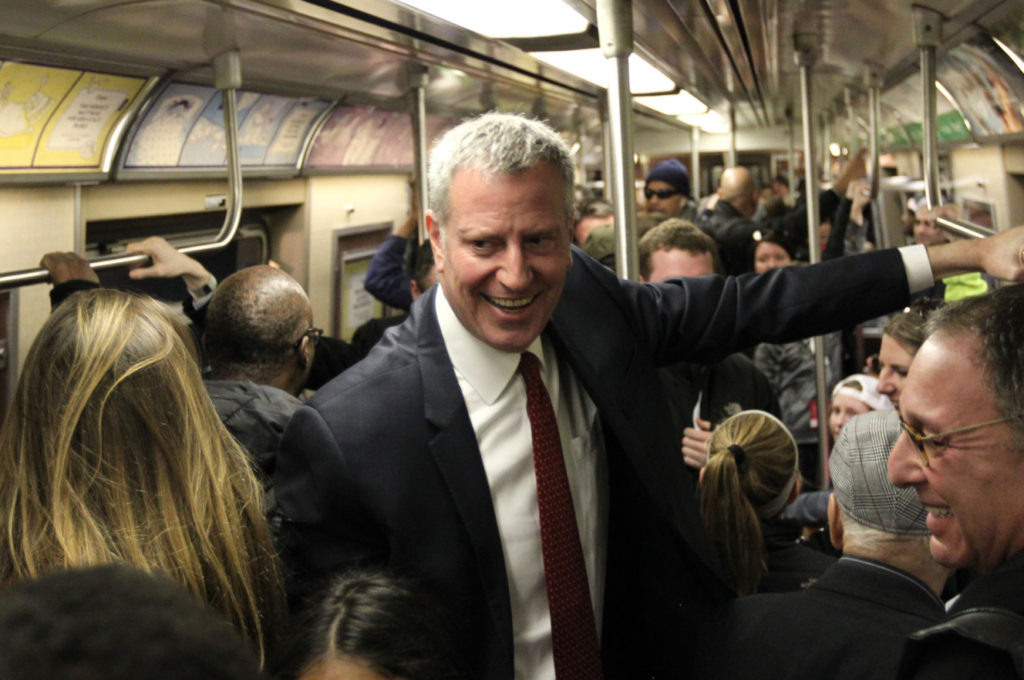 Mayor de Blasio wants a tax hike on New Yorkers to pay for repairs to the city's subway system, according to a proposal released Sunday.
The tax plan, which would target the wealthy to raise nearly $800 million annually, would bankroll improvements to the subway signal system, track repairs and reduced fares for poor New Yorkers.
De Blasio press spokesman Eric Phillips released details of the proposal to fund the "long-term fix."
The tax would require approval in Albany, which might be tough to lockdown given Republican control of the state Senate and the ongoing feud between Hizzoner and Gov. Cuomo over how to fund repairs.