Michigan vet's 'no foreigners' home sale sign violates law, state agency says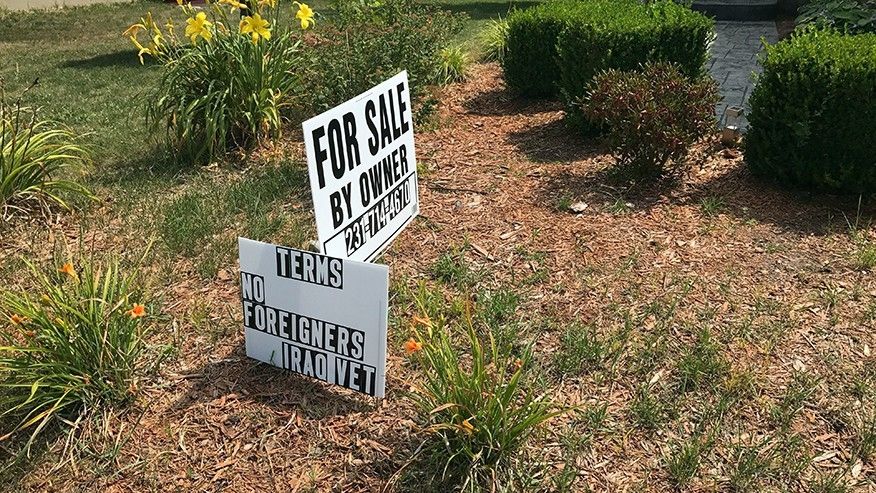 A Michigan veteran selling his home faces a civil rights complaint over a front-yard sign that says he won't sell to foreigners.
The exclusionary sign in front of James Prater's house in Mason says "Terms No foreigners Iraq vet."
The complaint was filed by the Michigan Department of Civil Rights. The agency says the sign violates state and federal discrimination laws, and wants it removed.
"When an ad like this goes unchallenged, it sends a message to the community that such ads are legal and accepted," Civil Rights Director Agustin Arbulu. "Not only may it encourage others to use similarly discriminatory language in advertising, the perception that a community accepts discrimination of this sort discourages potential purchasers from considering other properties in the area."