Milwaukee police charge 3 for looting during riot after shooting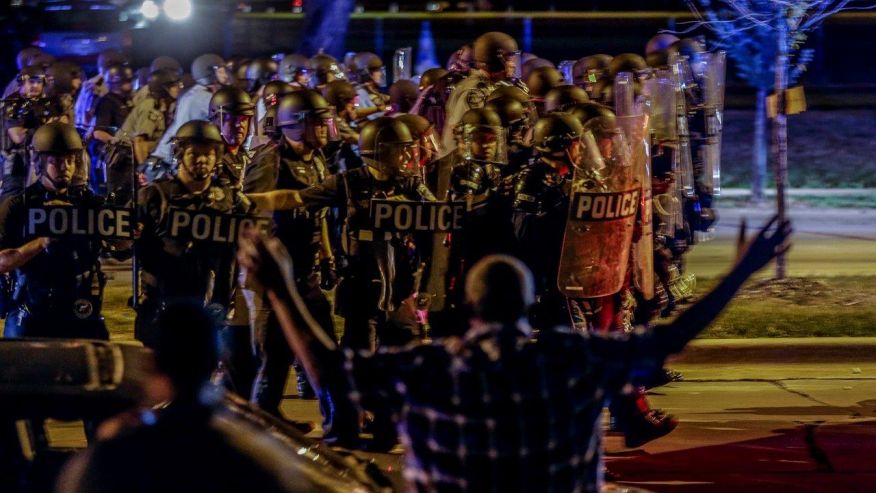 MILWAUKEE – Prosecutors have charged three men in the looting of a liquor store during the unrest that followed the police shooting of a black man in Milwaukee.
The men were arrested early last Sunday as police arrived and ordered everyone inside to come out. The criminal complaint filed Friday says the defendants told police the windows were already shattered and other people were looting the store when they went inside.
Sylville K. Smith, 23, was shot Aug. 13 after what police said was a brief foot chase when he fled a traffic stop. Police say body-camera video from the black officer who shot him shows that Smith was holding a handgun and had turned toward the officer. The Milwaukee County Medical Examiner said Friday that Smith was shot once in the chest and once in the arm.
A few hours after Smith's death, a protest on the city's largely black north side erupted into violence. The unrest left several businesses burned and assorted other with damage that federal officials said could amount to several million dollars.
Durrell Jones, 45, of West Allis, was charged Friday with burglary, while Joseph Lindsey, 22, and Devon Love, 20, both of Milwaukee, were charged with unlawful entry into a locked building. Online court records don't list attorneys for any of the three men.