Milwaukee police retrieve flag burned at GOP debate protest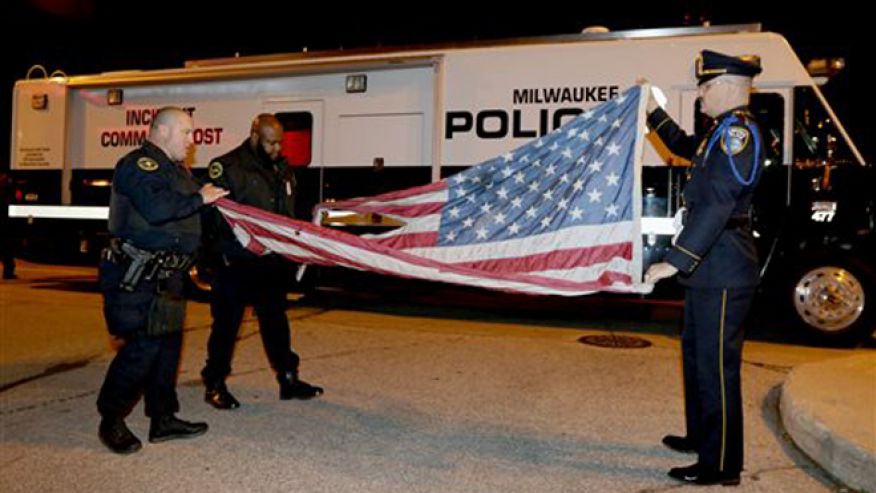 Milwaukee's police chief said Wednesday that he's proud of officers who extinguished and respectfully folded an American flag set on fire by a protester near the Republican presidential debate.
Photos and video of Tuesday night's incident quickly spread on social media. They show officers putting out the flames near the Milwaukee Theatre and then ceremonially folding the flag.
Police Chief Edward Flynn said his officers are responsible for protecting the rights of protesters, but also have a duty "to take a treasured symbol of our national unity and freedom and treat it respectfully."