Mississippi counties remove "No Guns Allowed" signs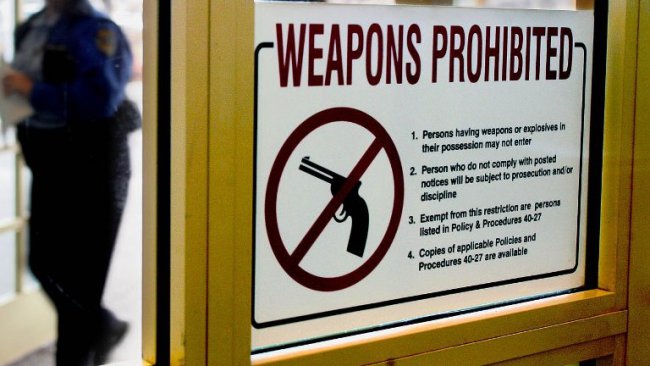 It is still possible to encounter "No Guns Allowed" signs around the area. You just won't see them at any county-owned buildings.
Lowndes County supervisors voted Tuesday to remove "No Guns Allowed" signs from county-owned buildings on the recommendation of Board Attorney Tim Hudson.
Hudson made the recommendation after being notified of a recent Mississippi Attorney General Jim Hood's opinion that states signs banning guns from public buildings are a violation of state law. The reason: State law allows gun-owners with proper permits to carry firearms in public buildings.
"This ruling applies only to public buildings,'" Hudson said. "A private business owner still has every right to ban guns and post signs that say no guns are allowed."