Missouri education officials approve new English, math goals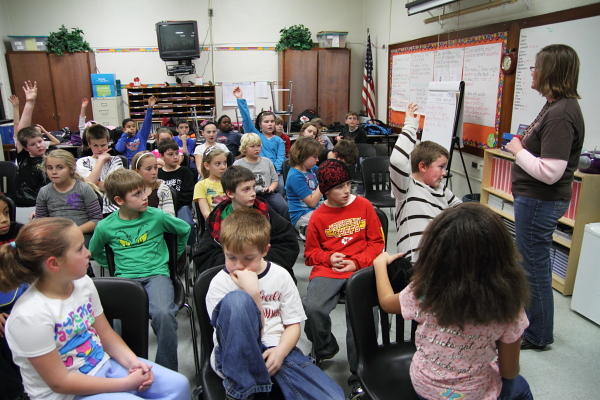 JEFFERSON CITY, Mo. (AP) – Missouri became the latest state to adopt a new set of education benchmarks to replace the national Common Core standards, ditching the benchmarks Tuesday following conservative backlash.
The State Board of Education approved new goals for what children from kindergarten to 12th grade should learn not only in math and English, which the Common Core covers, but also social studies and science. Major changes include more emphasis on research in language arts and reorganizing math benchmarks for kindergarten through 2nd grade, according to the Department of Elementary and Secondary Education. The learning goals also include cursive writing for elementary school students.
As usual, it's up to schools to develop curriculum that follows the new standards, which will take effect next school year.
Leaving behind the Common Core standards, which describe what students should know after completing each grade and were initially adopted by a majority of U.S. states, was spurred by state lawmakers who two years ago required the state board to adopt new standards. While critics around the country say the standards, particularly objectives for math, can be too complicated and difficult to understand, much of the pushback in Missouri centered on concern that the standards were adopted without enough local input.