Mitt Romney's Senate run threatens to divide GOP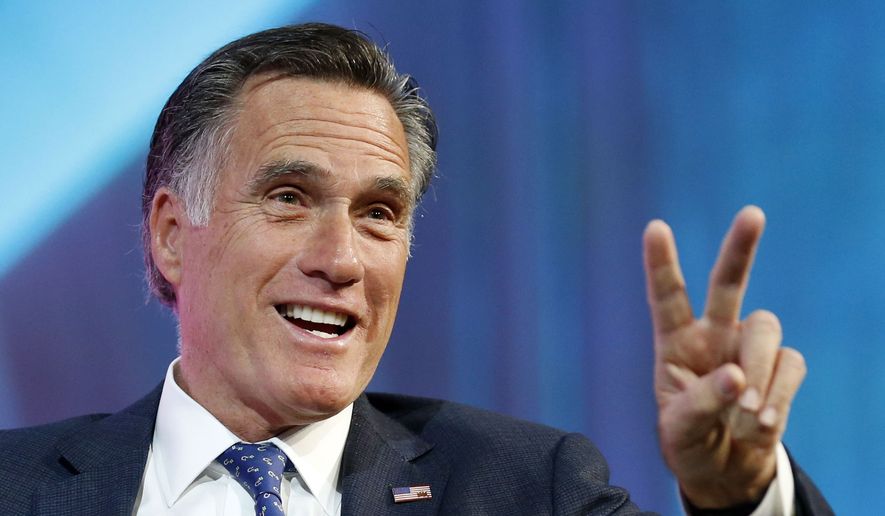 Mitt Romney's bid for Utah's open U.S. Senate seat isn't official yet, but it's already shaping up to be deeply divisive for the Republican Party.
Utah Republican Party Chairman Rob Anderson called Mr. Romney a carpetbagger who is out of touch with the state's conservative voters and at odds with the party's leader, President Trump.
"I think he's keeping out candidates that I think would be a better fit for Utah because, let's face it, Mitt Romney doesn't live here, his kids weren't born here, he doesn't shop here," Mr. Anderson told The Salt Lake Tribune.
Mr. Anderson also aired concerns that Mr. Romney "has never been a Trump supporter."
The criticism sapped some of the energy Mr. Romney and his allies were trying to build around his bid for the seat of Sen. Orrin G. Hatch, the Senate's most senior Republican, who is retiring at the end of this year.