Montana bill effectively bans all abortions after 24 weeks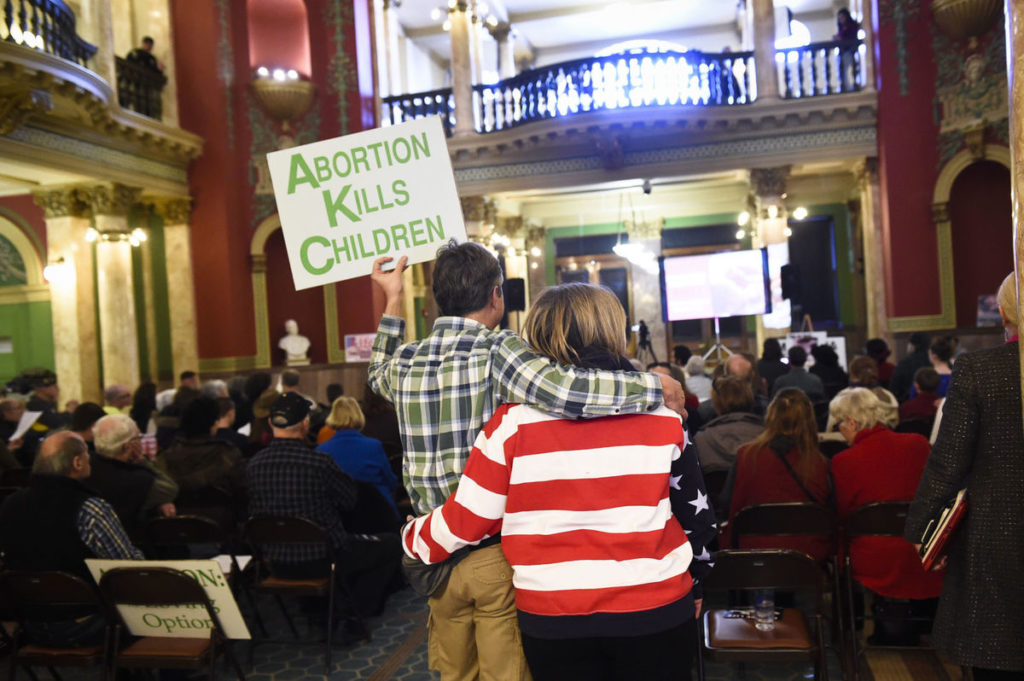 HELENA, Mont. – Montana lawmakers pushed forward with a measure Thursday that would effectively ban all abortions after 24 weeks of pregnancy, regardless of medical risks to a woman.
Critics of the bill said it could be among the most extreme anti-abortion laws in the nation, even as other states consider their own proposals that would reduce the window for legal abortions.
Montana already outlaws late-term abortions, unless the life of the woman is at risk. The legislation would require physicians to deliver a fetus at six months or later by inducing a woman into labor or performing a cesarean section.
Once the fetus is removed, doctors would be required to attempt to use whatever means to resuscitate the baby. Doctors who violate the law could be charged with a felony.
"They either have to be a miracle worker or a felon," said Sen. Diane Sands, a Democrat from Missoula who opposed the bill. She added, "It's by far the most extreme measure I've seen ever proposed in Montana."