Mother Of 4 Defies Deportation Order, Takes Sanctuary In Church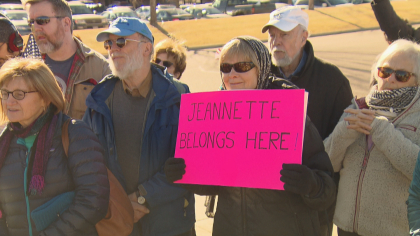 DENVER – A mother of four is defying a deportation order by taking sanctuary at a church in Denver.
Jeanette Vizguerra came to the United States illegally 14 years ago. She declined to meet with immigration officials in Centennial on Wednesday because of fears that she would be deported.
Her Stay of Deportation expired last week. She was concerned that if she met with immigration officials, she would be deported.
Dozens of supporters rallied in Centennial, calling for immigration officials to allow Vizguerra to stay.