NBA pulls All-Star Game from NC over bathroom law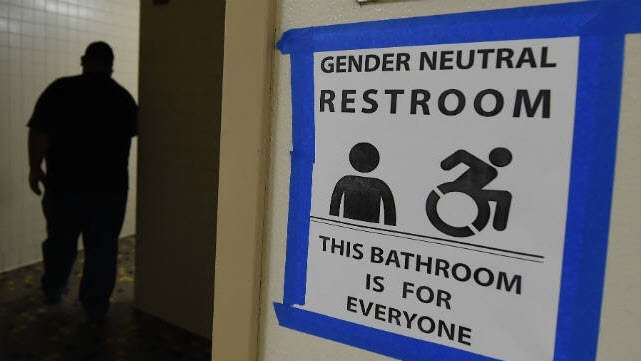 The NBA has moved to pull the 2017 All-Star Game out of North Carolina in response to the state's controversial law on bathroom use, Yahoo Sports reported Thursday.
The law mandates that transgender people use public restrooms that correspond to their sex at birth. The NBA made the decision after lawmakers and several vocal critics of the bill urged the league to consider changing the game's location in protest of the law.
Democratic Sens. Tammy Baldwin (Wis.), Cory Booker (N.J.), Jeff Merkley (Ore.), Patrick Leahy (Vt.), Patty Murray (Wash.), along with Republican Sen. Mark Kirk (Ill.) sent a letter to NBA Commissioner Adam Silver in April.
"We cannot condone nor stand idly by as North Carolina moves to legalize and institutionalize discrimination against the LGBT community," they wrote. "Nor should the NBA allow its premier annual event to be hosted in such a state."
Silver himself had condemned the law.