NC governor signs bill curtailing successor's powers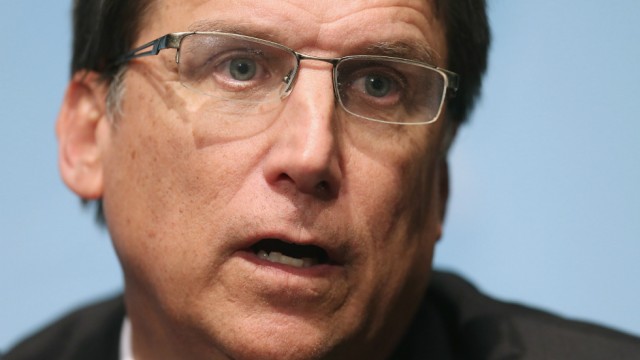 North Carolina Gov. Pat McCrory (R) on Friday signed legislation that will severely curtail the powers of his successor, Democratic Gov.-elect Roy Cooper.
The Republican-dominated state legislature passed several measures dramatically overhauling the governor's power in an unexpected special session just weeks before McCrory leaves office. Democrats argued that the moves amounted to a power grab aimed at undermining Cooper even before he takes office.
At least 18 people were arrested during protests against the Republican maneuvers Friday at the state capitol in Raleigh.
The bill McCrory signed will limit the governor's power to make appointments to certain state boards including the Board of Elections.
It would create state and county boards of elections with equal numbers of Democratic and Republican members. Until now, the governor appointed three of the five members of the state Board of Elections, and county boards were made up of two members of the governor's party and one member of the other party.