No charges yet for Navy officer who fired back during Chattanooga rampage; probe continues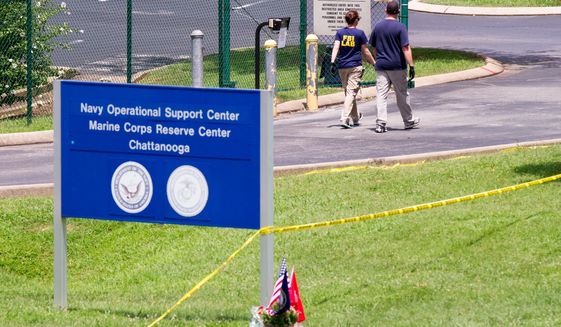 The Pentagon says it's far from finishing its review of last month's rampage in Chattanooga, rejecting reports that charges are about to be brought against a Navy officer who engaged the man accused of opening fire at two military installations, killing five.
Provoked by a barrage of complaints, the Navy said on Sunday that it has not charged Lt. Cmdr. Timothy White with any counts related to the July 16 tragedy.