North Alabama farmers endorse Mo Brooks' opponent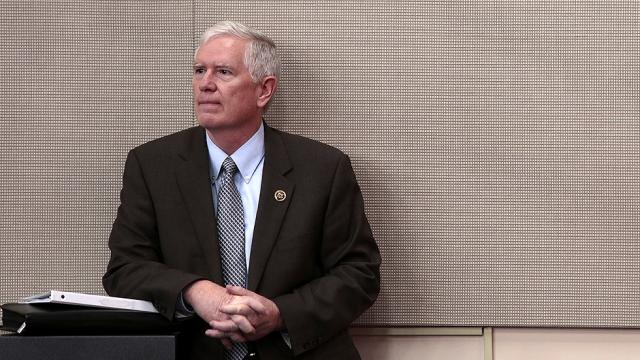 A political action committee representing Alabama farmers announced its support Monday for U.S. Rep. Mo Brooks' opponent in the 2020 Republican primary.
Brooks was the only congressional incumbent seeking re-election that did not get the support of the Alabama Farmers Federation PAC. Instead, the group threw its backing to Florence's Chris Lewis, a retired U.S. Navy commander.
"We've got a process that we go through," Mitt Walker, director of national affairs for Alabama Farmers Federation, told AL.com. "We are a grassroots organization and that's not something we just give lip service to. We actually take direction from our counties and those congressional districts as to candidate they feel best reflects their values. In this case, the five counties in the 5th Congressional District, the majority of those decided to go a different direction in this election."
Known as Farm PAC, the group has endorsed Brooks in the past – including as recently as the 2018 primary and general elections, both of which Brooks won in lopsided fashion.