North Carolina Is the Real Bellwether State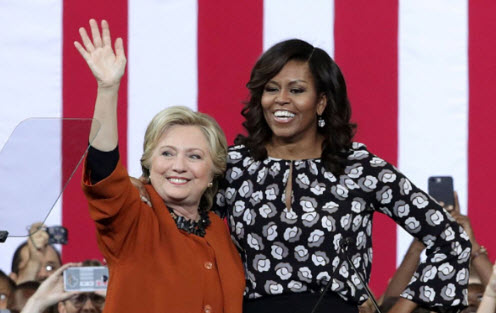 Michelle Obama, making her first joint campaign appearance with Hillary Clinton in North Carolina on Oct. 27, suggested the state is ground zero in this election. That's routine rhetoric; it also may be true.
In the maze of color-coded maps and exit polls on Election night, North Carolina will send a resounding message. The state, which voted for Barack Obama eight years ago and for Mitt Romney in 2012, is a must-win for Donald Trump. If Clinton wins, she's probably off to a night that will resemble Obama's 2008 victory.
The Senate race is one of a half-dozen that will decide the critical question of which party controls the chamber. There's also a governor's race, mired in controversies over discrimination against gays and voting rights for minorities, with important implications for the state and perhaps the nation.
Demographics are destiny in this purple state. In 2008, a little more than half of the voters were born in-state and Obama was defeated among that group; he won by taking those that had moved to North Carolina. This year, more than half of the electorate will be voters who've moved to the state, and a good percentage will be college-educated. Both characteristics advantage Democrats.