North Dakota 'man camps' battle pending ban in oil capital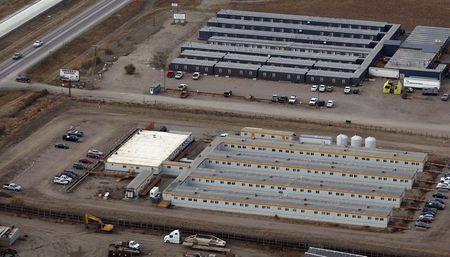 Providers of temporary housing for North Dakota's oilfield workers are fighting a plan by the state's energy capital to evict their "man camps," fearing it could set an example for others and add to the sector's woes caused by a global commodity slump.
Earlier this month, the Williston City Commission voted 3-2 in favor of an ordinance that would deny "man camps" occupancy permit extensions beyond July 2016.
Should the ordinance pass in a final vote on Nov. 24, which appears likely, it would mark the first time since the U.S. shale boom began in 2008 that a community has evicted a "man camp," though other communities in Texas and North Dakota have blocked their arrival or expansion.