Numerous Robbers Storm Kansas Female Gun Store, Get Shot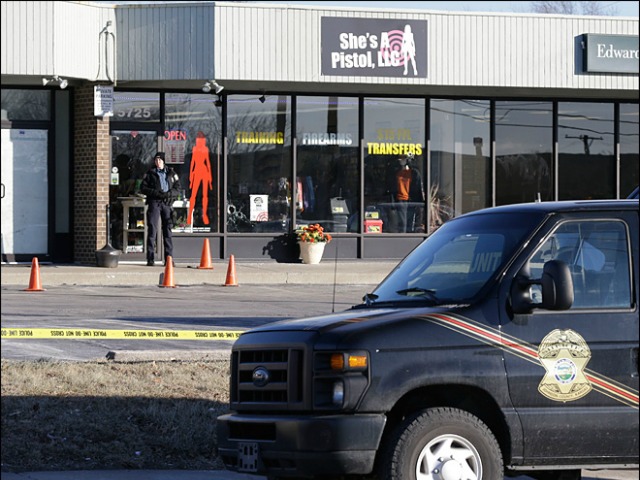 On the afternoon of January 9, numerous robbers allegedly stormed a Shawnee, Kansas' "She's A Pistol" gun store; three were shot and left in critical condition.
According to Kansas City's KCTV 5, the incident took place 2:30 p.m. local time. The male co-owner of the business, his wife, and the other co-owner were all in the business when the robbers came in.
The male co-owner was shot and three of the robbers were shot. Of the four total, three were listed in critical condition.