NYC spends $265G to urge people to use restroom of their choice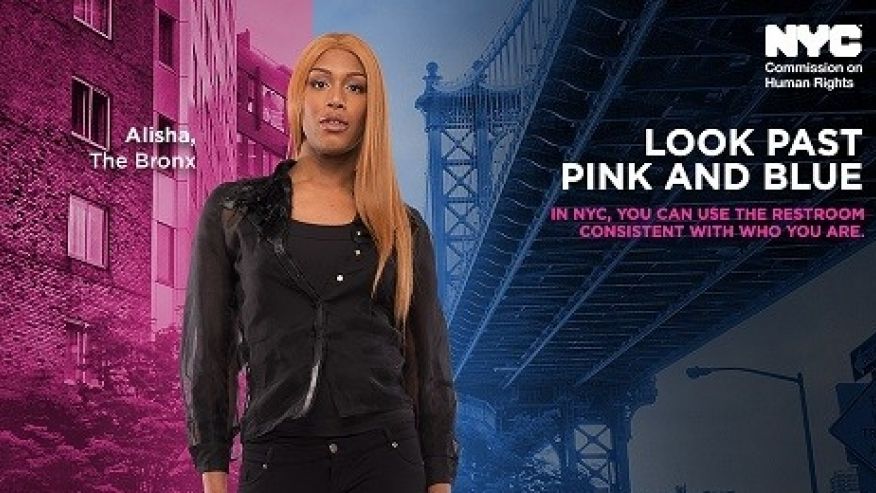 New York City has spent $265,000 in taxpayer funds to make sure everyone knows they can use the bathroom of their choice, with a massive ad campaign urging residents, commuters and tourists to "Look past pink and blue."
The ads, which urge readers to "Use the restroom consistent with who you are," feature transgender models and are set to be featured in subway cars, bus shelters, phone booths, local newspapers, digital ads and social media promotions. Most will be printed in either English or Spanish, though some community newspaper ads will be written in Korean, Chinese, Russian and Bengali.
A press release from the New York City Commission on Human Rights emphasized an individuals' "right" to use any restroom, regardless of the sex they were "assigned" at birth.
"While other cities and states are legislating intolerance and taking away individuals' right to use bathrooms consistent with their gender identity, we are proudly standing with our transgender and gender non-confirming New Yorkers," Mayor Bill de Blasio said in a statement.