Oath Keepers vow to keep Kim Davis, Kentucky clerk, out of jail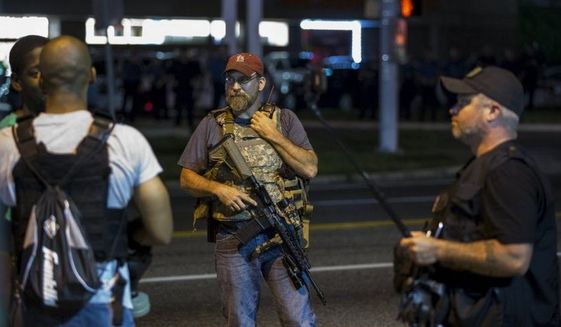 The Oath Keepers organization has vowed to make sure that Kim Davis, the Kentucky county clerk who was jailed for refusing to issue marriage licenses after the Supreme Court's June ruling on same-sex marriages, never ends up behind bars again.
In a phone call with Jackson County Kentucky Sheriff Denny Peyman, Oath Keepers founder Stewart Rhodes said members of his group had reached out to Ms. Davis' legal team and were forming an on-the-ground presence in Rowan County, Right Wing Watch reported. He did not specify how many members were on-the-ground or how heavily armed they were.