Ocasio-Cortez to visit Capitol Hill next week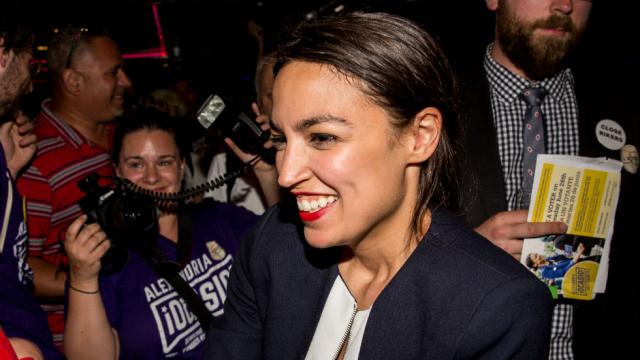 New York congressional candidate Alexandria Ocasio-Cortez (D) will meet with a handful of her early supporters in Washington, D.C., next week, making her first trek to Capitol Hill since her stunning primary victory over Rep. Joseph Crowley (D-N.Y.).
Ocasio-Cortez, a 28-year-old Latina and self-described democratic socialist, is slated to meet with both lawmakers and outside groups that supported her upstart congressional campaign early on in the process, according to a source familiar with the matter.
"The purpose of the trip is to gain insight from our friends with similar visions for America, especially those with different perspectives and experiences," the source said.
Ocasio-Cortez has quickly become a rising star in the party and has dominated national headlines after defeating Crowley, the House's No. 4 Democrat, who had ambitions of becoming Speaker one day.