Ocasio-Cortez wins write-in primary in neighboring congressional district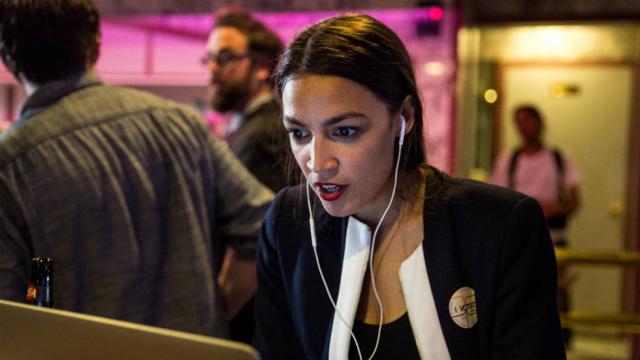 Alexandria Ocasio-Cortez on Tuesday won a write-in primary that she had not entered in a neighboring New York City district, according to the New York Daily News.
Ocasio-Cortez, who sent shockwaves through the Democratic Party when she won her district's primary over incumbent Rep. Joe Crowley (D-N.Y.) last month, apparently also won the Reform Party's write-in primary in the city's 15th congressional district.
The Reform Party's write-in primary was mainly a political stunt in which they opened up 230 polling stations across two New York City congressional districts and invited unaffiliated voters to submit their preferred candidates, according to local outlet City & State New York.
In both of the congressional districts, NY-15 and NY-7, there were no Reform Party candidates or Democratic challengers.