On gun control, Newsom seems to be following Bloomberg's strategic lead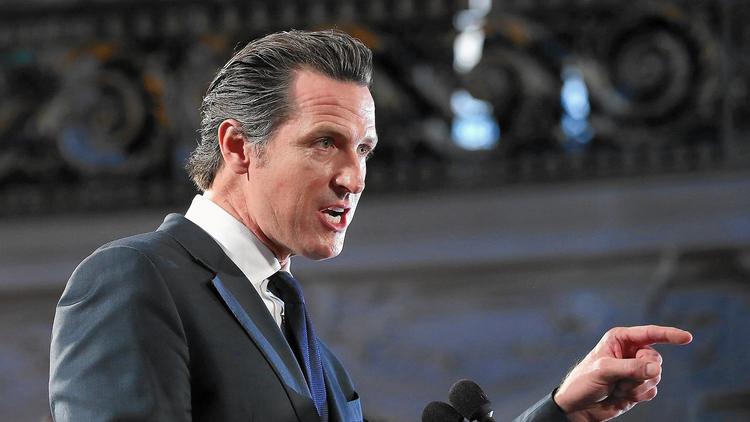 As he pushes a proposed ballot initiative cobbled together from gun-control bills that died in the Legislature or on the governor's desk, Lt. Gov. Gavin Newsom frames the battle he hopes to wage next year as a personal one.
"Since Sandy Hook, I have sat back as a father and been mesmerized by the inability of the federal government to do anything substantively on gun safety," he said in a recent telephone interview, referring to the 2012 shooting deaths of 26 children and staff at a Connecticut school.
But the expanded background checks and stolen-gun reporting requirements that Newsom seeks to put on the state ballot next fall also fit neatly into an unfolding national effort championed by billionaire and former New York City Mayor Michael R. Bloomberg.