Oregon governor pushes agenda for 2018 legislative session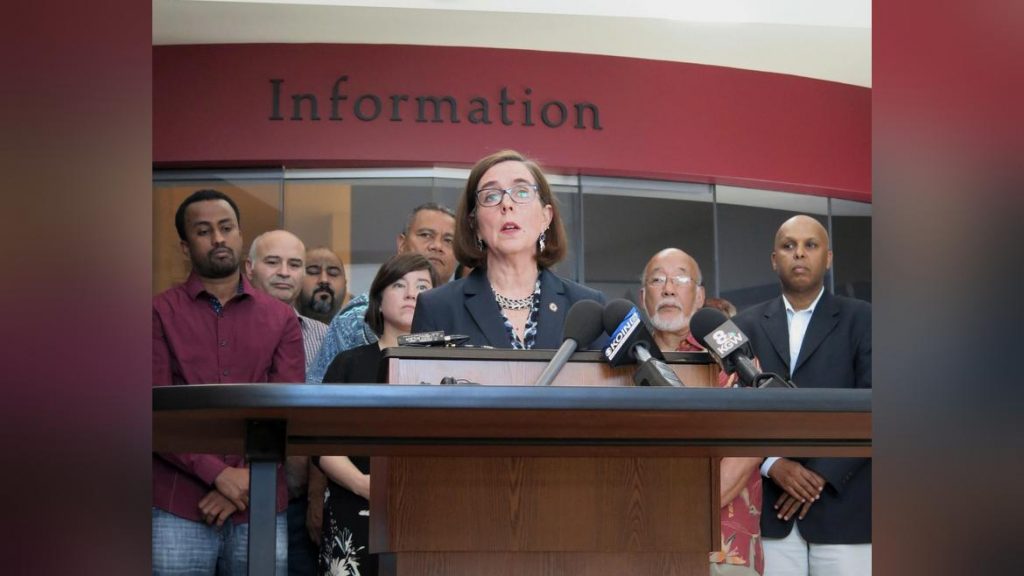 Boosting affordable housing and job growth in rural Oregon, tightening gun control and battling the opioid epidemic are among Gov. Kate Brown's priorities in the upcoming legislative session.
Brown's policy advisers described the bills Brown would support in a briefing with reporters Wednesday.
Job creation
Brown envisions a two-pronged approach to job creation and affordable housing in rural Oregon. Those in the construction industry interested in starting their own business could more easily obtain supervisory licenses if fees are temporarily waived job experience to be substituted for formal education requirements. Subcontractors willing to locate in rural Oregon to work on affordable housing could obtain low-rate, flexible loans from Business Oregon, the state's economic development agency. These loans help build credit and can be used to purchase bonds and insurance.
Grants administered by Workforce Investment Boards could defray the cost of hiring apprentices and career and technical education graduates.