OSU group says terrorist wrongly killed, claim justice can't 'come from a cop's bullet'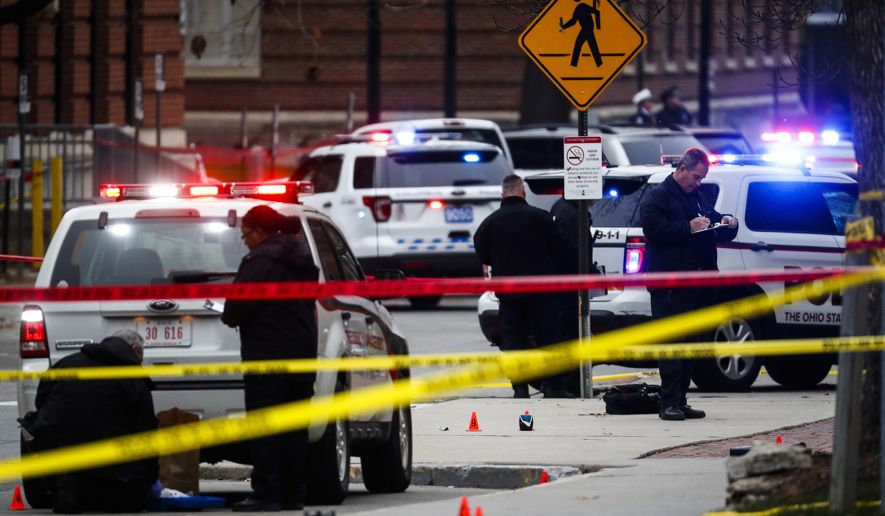 Activists at Ohio State University held a protest this week that framed the killing of Abdul Razak Ali Artan during a terror attack as unjustified.
Eleven students were injured Nov. 28 when Mr. Artan turned his car into a weapon. The Somali immigrant and logistics management student was shot by Ohio State
University Police Department Officer Alan Horujko, 28, before he could execute victims with a butcher knife.
Maryam Abidi, a fourth-year in women's, gender and sexuality studies, defended the protest in a statement to the campus newspaper. She said Mr. Artan, 18, was added to a list of names of those wrongly killed by cops because lethal force cannot bring justice.
"In some cases, the deceased may have committed acts of violence against others before they were killed," Ms. Abidi told the Lantern Thursday. "Perhaps they were domestic abusers, perhaps they threatened or killed others. This possibility is not something to shy away from. The protest against police brutality extends to the innocent and the guilty alike, because we know that no matter the crime, justice and due process don't come from a cop's bullet."
The activist added that "right-wing pundits" have used the attack to focus "Islamophobia and xenophobia" onto Columbus.