Outside cash floods nasty Missouri race that could decide control of Senate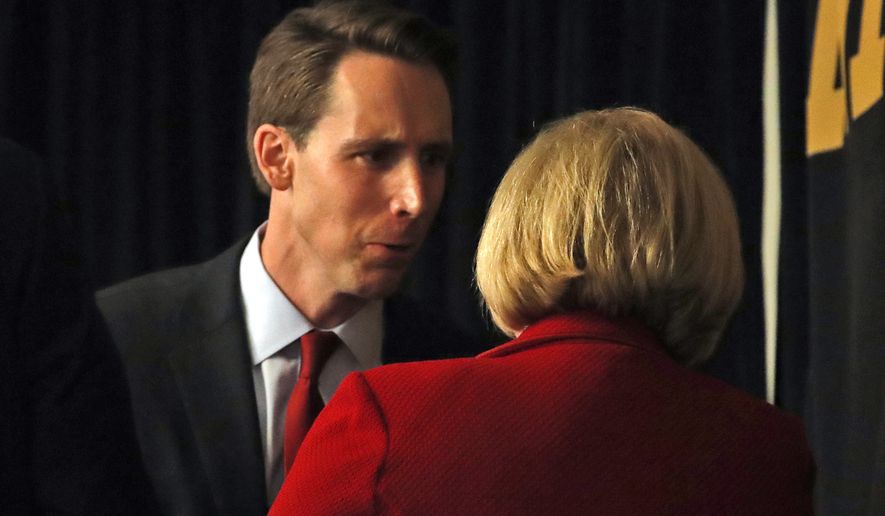 ST. LOUIS — The incredibly tight Senate race in Missouri is flooded with more outside money than any other midterm contest in the country, and it is financing a ruthless TV ad war that has soiled the images of both Democrat Sen. Claire McCaskill and Republican challenger Josh Hawley.
More than $41 million from outside groups has churned out a barrage of TV and radio ads, most of them negative, according to campaign finance data compiled by the Center for Responsive Politics.
The next highest level of outside spending is the $31 million thrown at Florida's Senate race.
In Missouri, Mrs. McCaskill and Mr. Hawley, the state attorney general, are locked in a virtual tie in a race that could determine which party controls the Senate.