PA Sup Court's new congressional map reunites Lehigh Valley, sets stage for another legal fight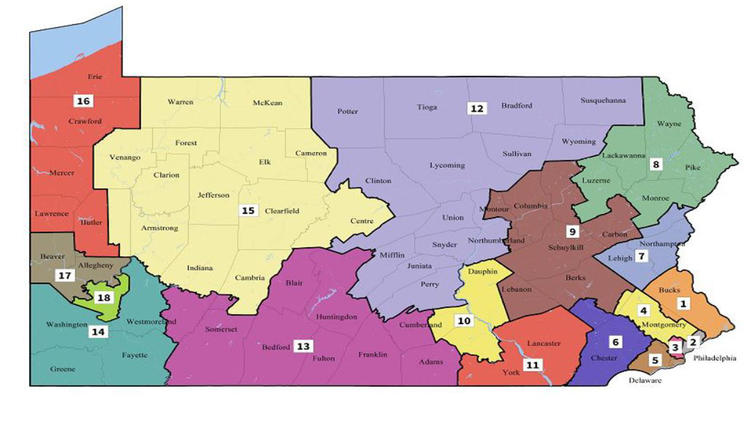 The Pennsylvania Supreme Court, making good on a promise to do the job itself, released a new congressional map on Monday that reunites the Lehigh Valley as it reshuffles 18 districts a little more than a week before candidates begin circulating nominating petitions.
Under the new map, all of Northampton and Lehigh counties would be reunited, along with a southern slice of Monroe County, and renumbered as the 7th congressional district.
The old 7th District in southeast Pennsylvania was the notorious "Goofy Kicking Donald Duck" district, which showed the contortions the 2011 mapmakers went through to protect the seat for congressional Republicans, critics said.
The court issued the new map after Democrats and Republicans came to a standstill over redrawing the 2011 map that the court ruled illegal for its gerrymandered boundary lines. If they couldn't agree on a map, the court said in its order last month, it would bring in expert help to get the job done.