Pagan priest granted right to wear horns in state ID photo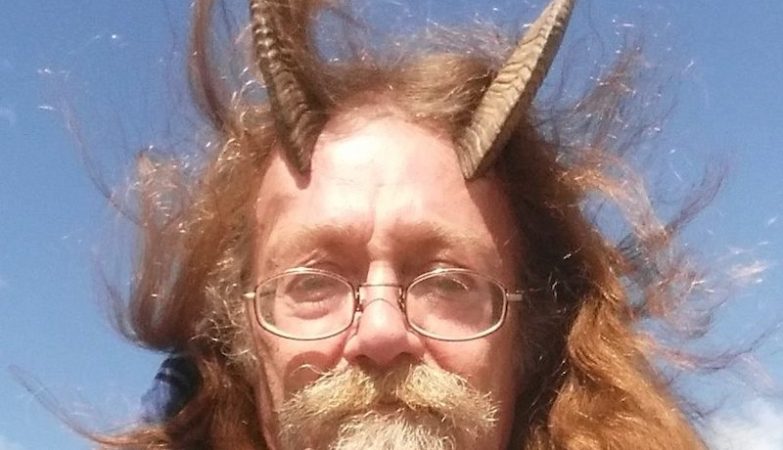 A pagan priest has won the right to remain horny in his Maine state ID photo.
Phelan MoonSong, 56, was told in August that the goat horns he wears on his head — his "spiritual antenna" — would have to be removed for his state-issued ID.
Citing religious freedom, the "Priest of Pan," who subscribes to an Earth-based spirituality called Neopaganism, successfully fought for his right to wear the horns after telling Bangor Bureau of Motor Vehicles (BMV) officials he was in touch with the American Civil Liberties Union.
His ID arrived in the mail on Dec. 13 — but only after the pagan was made to prove the deep significance of his horns.
"She told me that I had to send in some documentation or religious text to show why it was required for me to have my horns on," MoonSong said. "I said, 'OK, I'll go ahead and do that,' but it seemed like an onerous requirement," MoonSong told the Washington Post of his interaction with the BMV worker.