Paul Nehlen Calls For Populist Revolt Against Paul Ryan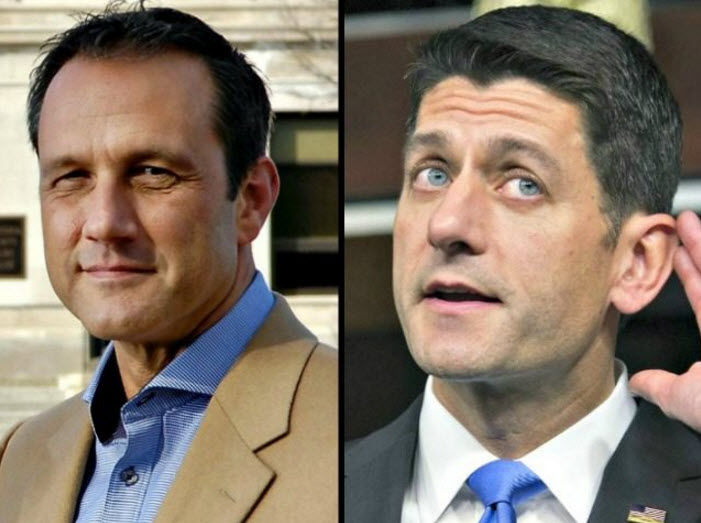 In a full-page ad in the Janesville Gazette, Wisconsin businessman Paul Nehlen calls on Wisconsin workers to "dethrone" House Speaker Paul Ryan on his August 9th primary and save the nation from the Trans Pacific Partnership (TPP) agreement and open borders.
"Paul Ryan is the most anti-union, anti-worker member of Congress," the full-page ad reads. "'Open Borders' Paul Ryan is planning to ram through the job-killing Trans Pacific Partnership right after the election. Only you can stop it. Defeat 'Open Borders' Paul Ryan and protect American jobs."
"Wisconsin has an open primary," the ad states. "All Wisconsin workers must unite on August 9th to dethrone 'Open Borders' Paul Ryan and stop the Ruling Class. Do it for American workers. Do it for our Country."
The ad prominently features a picture of Paul Ryan smirking. Underneath it—in the background— is a picture of the now-shuttered Janesville GM plant, which had been a fixture of the community for decades and had once employed more than 7,000 Wisconsin workers.
Business Insider has described the image of the large, abandoned Janesville GM factory as a "symbol of this city's descent into economic calamity."