Pennsylvania cities rush to repeal gun crackdowns as NRA-backed lawsuits loom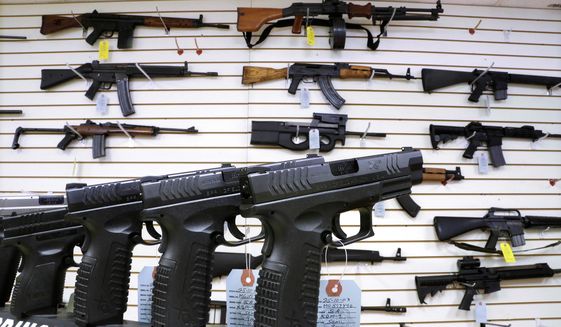 A new law in Pennsylvania that makes it easier for gun groups like the National Rifle Association to sue cities for burdensome Second Amendment regulations has municipalities on the defense, and almost two dozen have already backed off some of their most stringent firearms rules.
The state has a long-running law that prohibits municipalities from enforcing any gun laws that regulate firearms ownership and transfers, Newsmax reported. But gun owners also have a long-running complaint: that their municipalities have ignored this law with alarming regularity.
So a state lawmaker brought forth a measure that stipulates gun owners don't have to prove that they've been personally harmed by their particular municipalities' gun laws — that they can challenge it solely on its existence and conflict with state law, Newsmax reported.