Pennsylvania GOP leaders ask U.S. Supreme Court to halt new congressional maps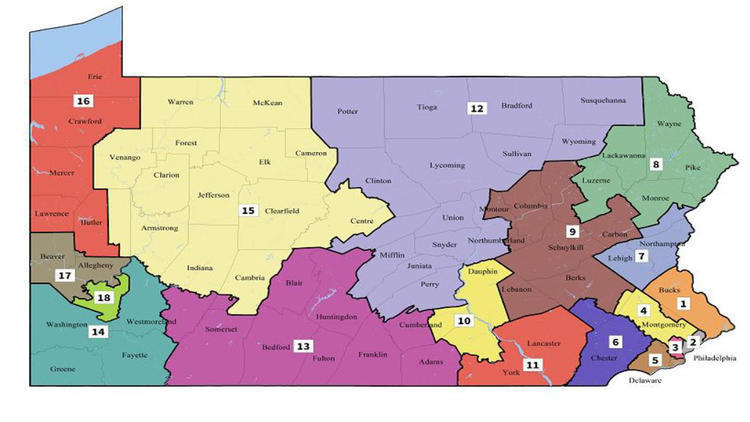 Republican leaders of the Pennsylvania Legislature have asked the U.S. Supreme Court to halt the imposition of a new congressional district map, two days after it was produced by the state's highest court.
House Speaker Mike Turzai and his Senate counterpart late Wednesday afternoon filed a request for an emergency stay of what he called a "completely partisan, ultimate gerrymander."
The 50-page court filing makes three board claims:
It alleges the state judiciary's map violates the U.S. Constitution's election clause that gives state legislatures the power and authority to draw election maps.
It also claims the Pennsylvania Supreme Court justices illegally created a state law and violated the court's own precedent by mandating congressional districts be "compact and contiguous territory" with few geographic splits when no such descriptions exists in federal or state constitutions.