PHILLY BLASTED FOR POLICE STATE DURING POPE VISIT…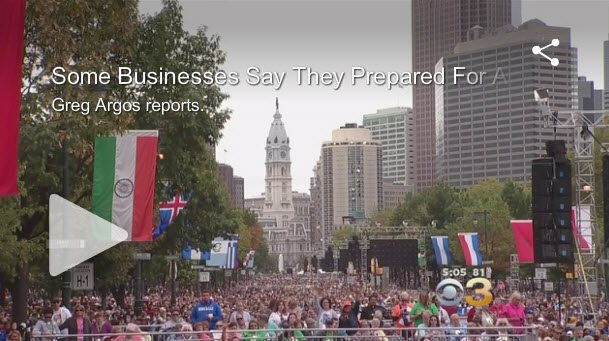 PHILADELPHIA – Philadelphia has put into place major security measures for the Papal visit, including the shutdown of major roads, school closures and more.
One Philadelphia chef took to Facebook to share how he felt about the planning of the massive event.
Marc Vetri writes, "We're clearly all thrilled that Pope Francis is here. Never has there been a Pope in history that people have such admiration for while having such a gentle voice that transcends all religions and all walks of life. I can say that I was thrilled that the Pope has chosen Philadelphia to spread his message…and I remain thrilled.