Pipeline protesters arrested at Vikings stadium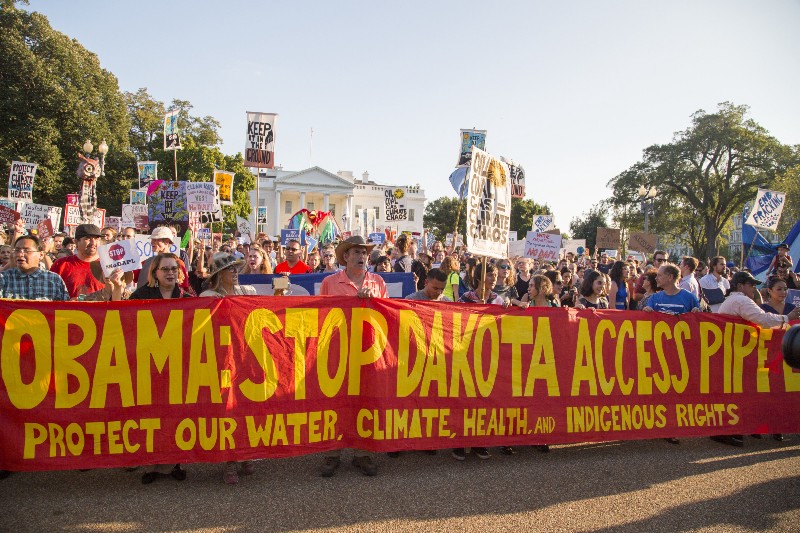 Minneapolis police arrested two Dakota Access oil pipeline protesters on Sunday who unfurled a huge banner inside U.S. Bank Stadium during a Minnesota Vikings game.
The man and woman were arrested after climbing into a catwalk just after the Vikings' season finale against the Chicago Bears ended around 3 p.m.
Police spokesman Officer Corey Schmidt said the pair had been seen by medical staff but declined treatment. The pair is set to be booked into the Hennepin County Jail for trespassing.