Planned Parenthood plumber says he would work for KKK, extermination camp, maybe Hitler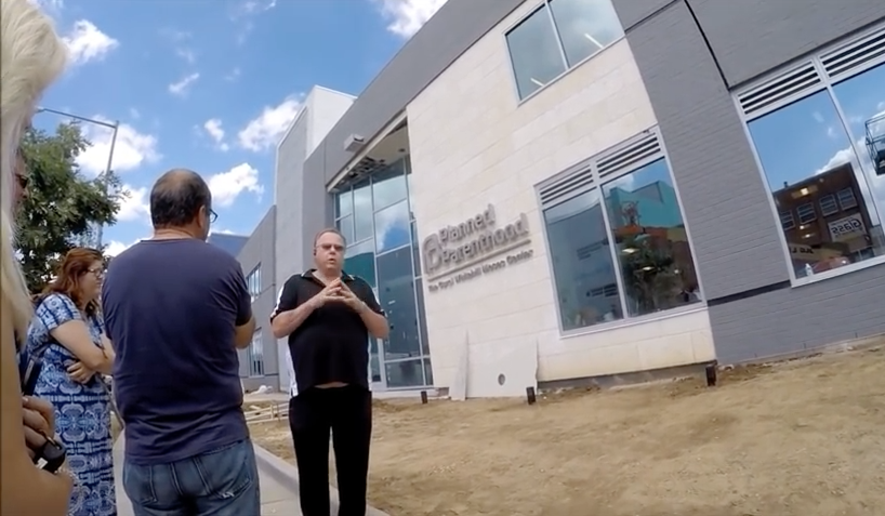 A man who said he was a plumber working to build a new Planned Parenthood facility in Washington, D.C., told sidewalk protesters he would have no problem installing piping for the Ku Klux Klan, extermination camps or maybe even Hitler.
The unidentified man stopped to have a conversation with protesters, among them Rev. Patrick Mahoney, outside of the construction site for Planned Parenthood's new clinic in Northeast D.C.
They asked him whether it was morally right to work on a facility where "they're going to be killing babies."
"I'm a plumber," he said in the video. "I don't care if this is a Burger King, or a church or this. No, we're here for the work. OK? We don't advocate what the business does."
When pressed by protesters whether he would help to construct a facility for the KKK, the plumber was similarly resolute.