Police: Texas Man Shoots Neighbor Who Won't Stop Beating Dog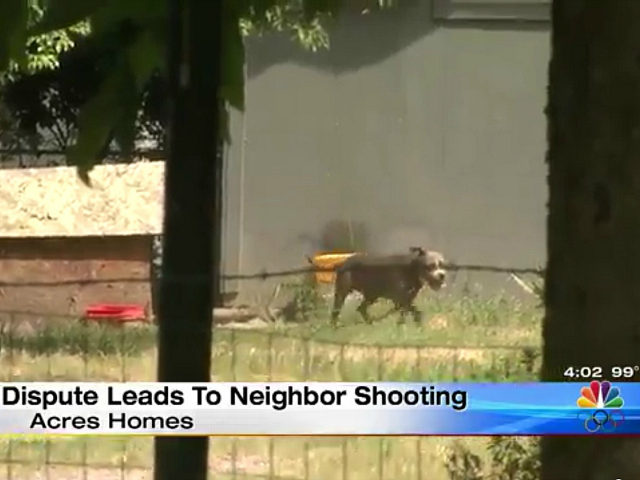 Police are investigating the case of a Houston man who was shot in the neck by his neighbor. The neighbor allegedly became enraged upon seeing the victim beating his dog.
The shooting occurred on Wednesday morning when the victim, a man in his 20s, was reportedly seen beating a dog that was apparently barking all night long.
But as he was beating the animal, a neighbor, in his 60s, confronted the younger man over the cruelty.
The argument appears to have gotten very involved as, at some point, the pair parted ways and the elder man retrieved a shotgun.
The mother of the victim seemed to confirm to Houston's KPRC channel 2 that there was a threatening argument or a physical confrontation before the pair parted and the elder man got his gun.