Poll: Balderson, O'Connor in dead heat in Ohio special election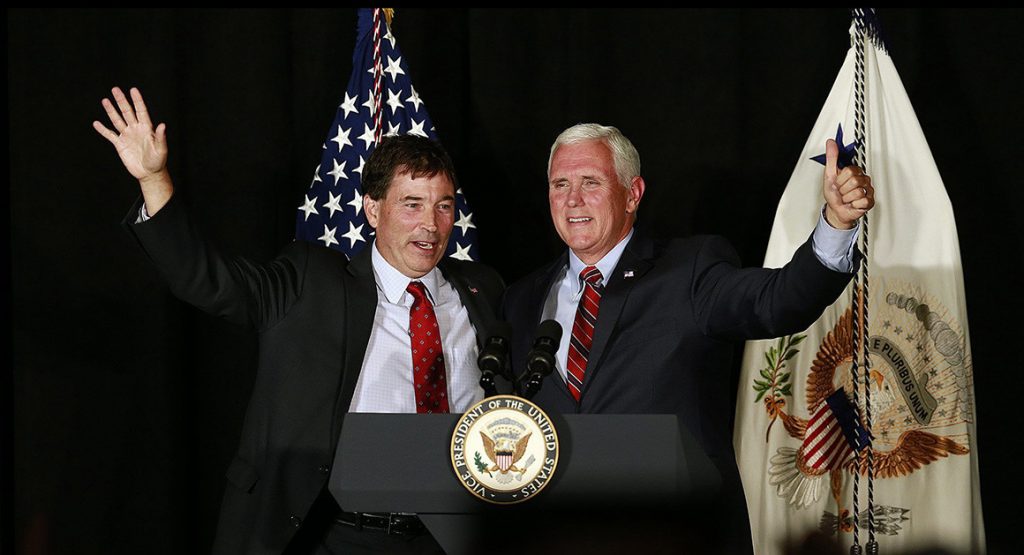 A new Monmouth University poll found the special congressional election is Ohio in a dead-heat, just days out from Tuesday's vote.
Republican Troy Balderson has 44 percent support to Democrat Danny O'Connor's 43 percent support among all potential voters, which includes voters who have participated in an election since 2010 or have newly registered to vote in the district. Another 11 percent are still undecided.
Under several different turnout models, the race is still close. A standard midterm model found that Balderson still led with 46 percent, followed by O'Connor with 45 percent. Under a model accounting for a surge in Democratic participation, O'Connor jumps into the lead with 46 percent to Balderson's 45 percent. But in a low turnout environment, Balderson leads with 49 percent to O'Connor's 44 percent.
Independents breaking for O'Connor has helped the Democratic candidate close the gap, the polling memo reported. Currently, independents favor O'Connor over Balderson, 48 percent to 32 percent, with 17 percent undecided.