Pro-Second Amendment measure to appear on Klamath ballot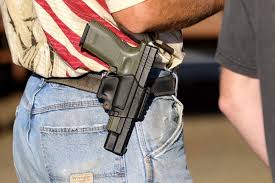 KLAMATH FALLS, Ore. (AP) — Petitioners collected enough signatures to place a pro-Second Amendment measure on the November ballot in Klamath County.
The Herald and News reports the measure — if passed — would create an ordinance making it illegal for the county to infringe on a person's right to bear arms. The ordinance would direct the sheriff to determine if any such laws were in violation.
Supporters of the measure collected 1,382 valid signatures, 11 more than required. It was proposed by Timothy Harris of Sprague River.