Progressives call for replacing Al Franken with keith Ellison as support for resignation builds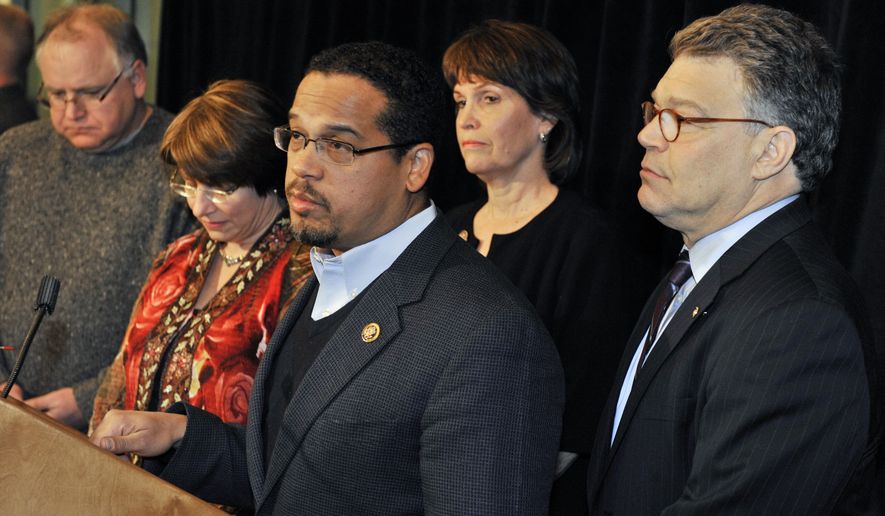 Progressives aligned with the Bernie Sanders camp called for replacing disgraced Sen. Al Franken with a fellow Minnesota Democrat, Rep. Keith Ellison, as support grew Friday for the senator's resignation.
Justice Democrats, a group of former Sanders campaign staffers and others prominent leftists, launched a petition Thursday asking Mr. Franken to resign following the release of a photo showing him groping Leeann Tweeden as she slept on a 2006 USO tour.
"Franken must go. We do not tolerate those who abuse their power," said Justice Democrats PAC executive director Saikat Chakrabarti in a statement. "Representative Keith Ellison has a proven track record of integrity and fighting for progressive principles."
Mr. Ellison, the deputy chair of the Democratic National Committee, has a record as one of the most liberal members of Congress. He became the first Muslim to serve in Congress in 2007.