Prominent GOP Illinois lawmaker abruptly resigns over cybersecurity issues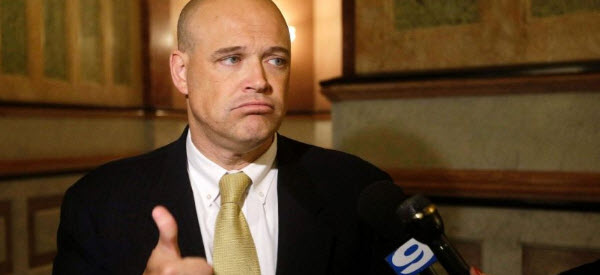 An Illinois Republican lawmaker resigned from his position in the state Legislature on Monday after saying he faced cybersecurity issues involving fraudulent social media accounts allegedly set up in his name.
Ron Sandack, the vocal floor leader for the GOP minority in the House, said in a statement released by the Republican leadership that his resignation was effective immediately. The statement said "some cyber security issues" had led him to "re-evaluate my continued public service."
The Downers Grove lawmaker told The Chicago Tribune that he decided to step down after several fraudulent accounts were set up in recent weeks, adding that politics had become "too ugly."
Sandack told the paper that he had filed a report about the cybersecurity issue with the Downers Grove Police Department. Officials at the department failed to comment on the matter, urging media outlets to file public-records requests for any information.
"I wasn't looking forward to an ugly general election as it were; this additional stuff added undue pressure," Sandack told the Tribune. "It made my family uneasy and made me re-evaluate my priorities. … I don't need it, and my family doesn't deserve it."