Puerto Rico Faces Hurricane Maria After Irma's $1 Billion Damage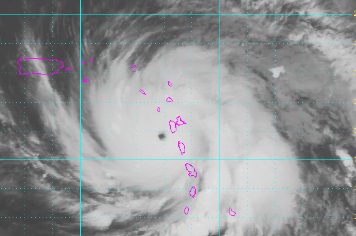 Two weeks ago, Puerto Rico was spared a devastating hit when Hurricane Irma ripped up the Caribbean. This time, it may not be so lucky.
The bankrupt island, already contending with the aftermath of a storm that left as much as $1 billion of damage and hundreds of thousands still without power, faces even more upheaval with Hurricane Maria set to hit as soon as Tuesday night. The government ordered rationing of basic necessities, including water and batteries, although those items were already gone from some San Juan store shelves as residents prepared for what could be the worst storm for the U.S. territory in decades.
"If you are in a flood zone or in a wood house, your life is in danger," Governor Ricardo Rossello said during a press conference Monday in San Juan. "There has never been an event like this in our history in the last 100 years. Our call is for all citizens to move to a safe place."
Puerto Rico is facing an active hurricane season with little financial ability to navigate a natural catastrophe. It filed for bankruptcy in May after years of economic decline and borrowing to fill budget gaps. A series of defaults have effectively left it unable to raise money in the capital markets. And its aging government-owned electric utility, the Electric Power Authority, is also operating under court protection from creditors. Puerto Rico's emergency fund stood at about $32 million before Irma passed through.