Rauner doesn't want Illinois pulled from multistate voter registration system that Democrats call prone to hacking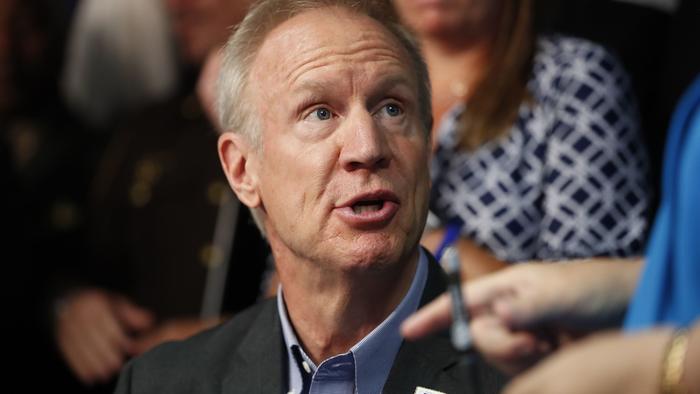 Republican Gov. Bruce Rauner said Monday that he doesn't see "any reason" for Illinois to end its participation in a controversial multistate voter registration system, which critics have called inaccurate and vulnerable to hackers.
Rauner's remarks came one day before he faces a deadline to act on a bill that would withdraw Illinois from the Interstate Voter Registration Crosscheck Program. The database is run through the Kansas secretary of state's office and is aimed at flagging duplicate voter registrations across state lines.
"I don't see any reason why we should get out of that as a state," the governor said at an unrelated appearance about gun control.
It's a signal Rauner is likely to veto the bill, leaving Illinois in the Crosscheck system. Democrats on Monday reiterated their concerns days after the Illinois State Board of Elections said the agency believes a hack of the state system was referenced in last week's indictment of Russian hackers.