Republicans see rising Dem odds in Alabama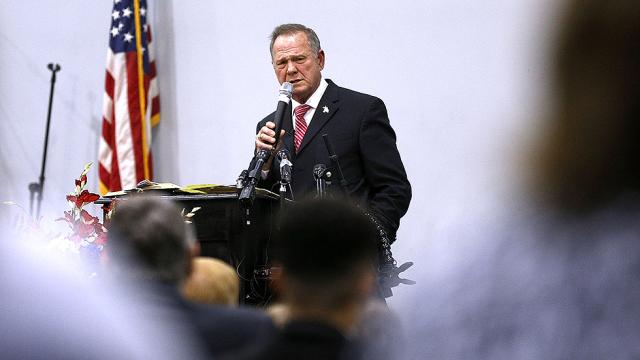 Senate Republicans are increasingly concerned that the Alabama seat held by Sen. Luther Strange (R) could be lost to Democrats.
They still hope that GOP nominee Roy Moore can be stopped before the state's Dec. 12 special election, either by the Alabama Republican Party disqualifying him or President Trump convincing him to drop out.
But neither has happened so far, and other options for saving the seat — including support for a write-in candidate — seem likely to split the GOP vote and pave the way for a Democratic victory.
"The thinking is, if he doesn't get out, we're sunk," said a Republican senator who requested anonymity.