Rev. Jesse Jackson calls Flint a "disaster zone," asks for federal help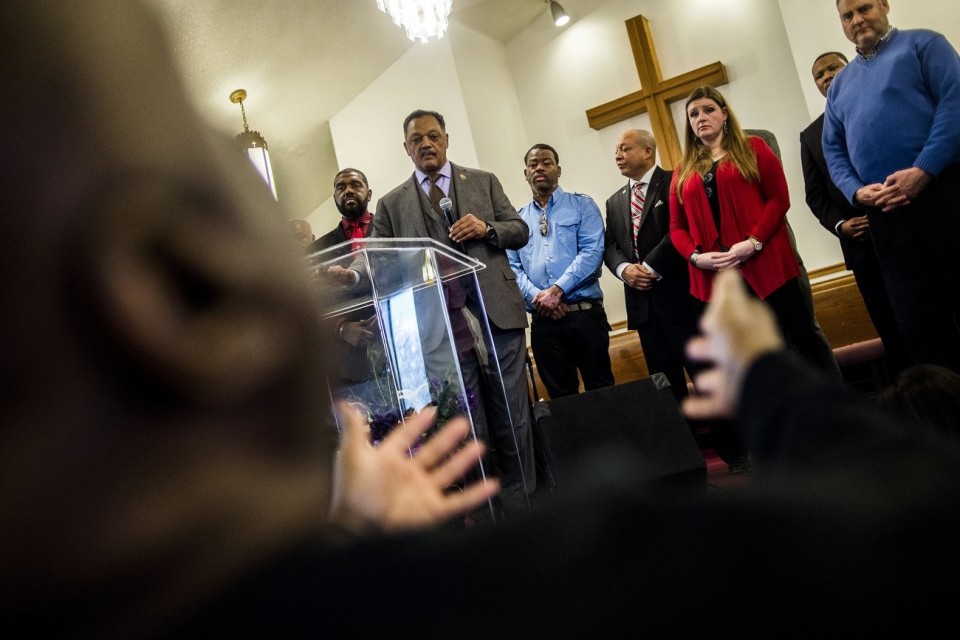 Residents picked up water from a hallway outside the sanctuary area Sunday, Jan. 17 at Heavenly Host Full Gospel Baptist Church in Flint, while a water resource team flanked by Michigan State Police handed out items at homes down Dartmouth Street.
Inside the sanctuary, Rev. Jesse Jackson and several others joining him behind the pulpit let flow some strong words about the city's water crisis and steps that should be taken to remedy the situation.
"This is a disaster zone, not just an emergency," he said. "Maybe there should be (police) tape around the city of Flint, because Flint is a crime scene."