Right-To-Carry Gun Bill Clears Wisconsin Senate Committee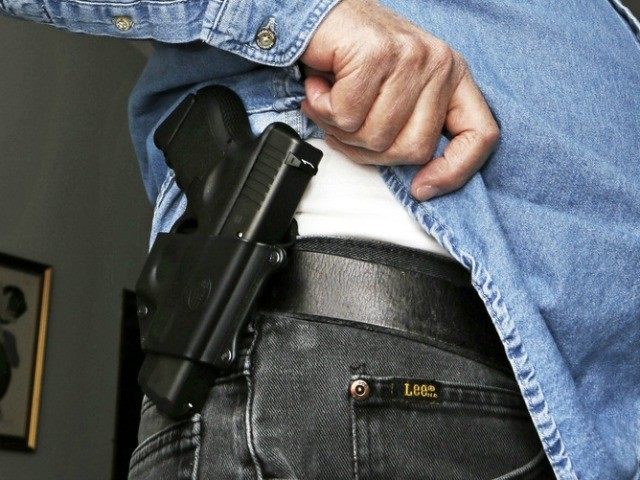 Concealed weapons could be carried in Wisconsin without a permit under a "right-to-carry" bill headed to the state Senate for a vote as soon as next month.
The Republican-controlled Senate Judiciary and Public Safety Committee voted 3-2 along party lines Tuesday to pass the measure. Democrats objected, saying it didn't make sense to allow for the carrying of deadly weapons without any training or licensing requirements.
"This bill supports the people who want to weaken firearms laws, and I think we should strengthen them," said Democratic Sen. Fred Risser, of Madison. "We have a problem in this country with too much liberalization of firearms laws and this just adds to it."
Current state law requires anyone who carries a concealed weapon to obtain a permit and get training. The bill retains that license for people who want to obtain it, but also allows for the carrying of a concealed weapon without obtaining a permit.