RINO Jeb Bush Comes Out In Support Of Obama's Radical AG Nominee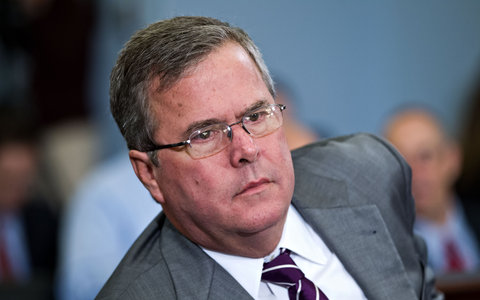 Sen. Ted Cruz (R-TX), Sen. Rand Paul (R-KY) and Sen. Marco Rubio (R-FL) – all announced Republican presidential candidates – say they will vote against Loretta Lynch's nomination for attorney general.
Cruz has long voiced his opposition to Lynch. He echoed his position Saturday in New Hampshire.
"My vote on Loretta Lynch is going to be unambiguously no. Unequivocal," said Cruz adding that he decided to oppose her following how she answered questions during the Senate Judiciary Committee confirmation hearing….
[But]… Former Florida Governor Jeb Bush, also a likely Republican presidential candidate, also said he believes the Senate should affirm Lynch.
"I think that presidents have the right to pick their team," Bush said while in New Hampshire.