San Bernardino terror attack: Police describe gun battle with terrorist couple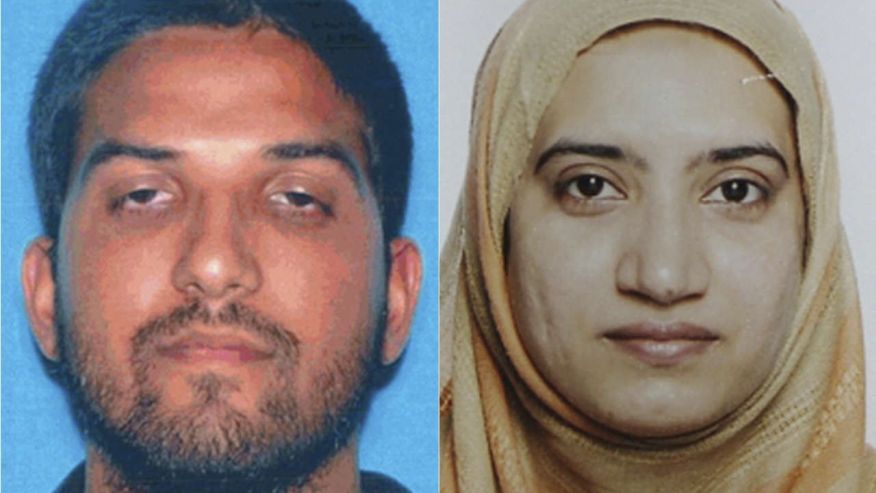 The husband and wife terrorists in San Bernardino were shot by police more than 40 times combined after their 2015 shooting rampage, according to a new report issued by the county's district attorney's office on Thursday.
The 55-page report detailed accounts of nearly two dozen law enforcement officers who were able to take down Syed Rizwan Farook and his wife Tashfeen Malik. The report explains how police located the attackers and the evidence collected after they were killed.
Police identifed Farook after interviewing a co-worker who said the masked man that entered the Inland Regional Center had his same stature and body shape. Officers learned that Farook had rented a black SUV, which matched the description as the assailant's car, according to the report.
Officers pursuing the couple in their getaway SUV were shot at while attempting to pull them over. Farook eventually stopped the car on a residential street, police said. Farook exited the vehicle and fired at police with a Smith & Wesson M&P15 semi-automatic rifle.