Saturday's Oklahoma earthquake ties record for state's strongest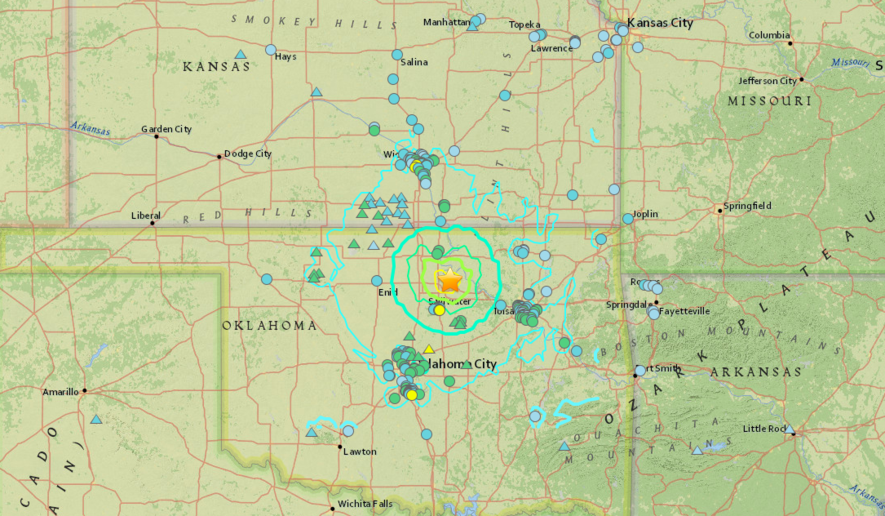 An earthquake felt in five states Saturday morning is one of the strongest on record for Oklahoma, according to the U.S. Geological Survey.
The 5.6 magnitude quake happened just after 7 a.m. around 80 miles northeast of Oklahoma City outside the town of Pawnee, the USGS said. The event occurred at a depth of around 3.7 miles below the surface, and ties a 2011 quake of the same magnitude as being the strongest ever in the Sooner State's history.
There were no immediate reports of injuries, though residents reported structural damages in some areas as a result of the earthquake. A local ABC affiliate reported that Pawnee County Emergency Management said at least one building had collapsed, and Pawnee Mayor Brad Sewell told CNN that a historic building in town suffered slight damages due to the tremor.
"I think it shook everybody up," the mayor said. "It was just about time that a lot of us were waking up, and those who were not already awake certainly were awakened by the earthquake."
"We had some buildings, some of the older structures, delaminate. The fire department and electricians and police are going through the area," Pawnee Chamber of Commerce manager Tom Briggs told the network Saturday morning.