Scott Walker to meet with Netanyahu during Israel trip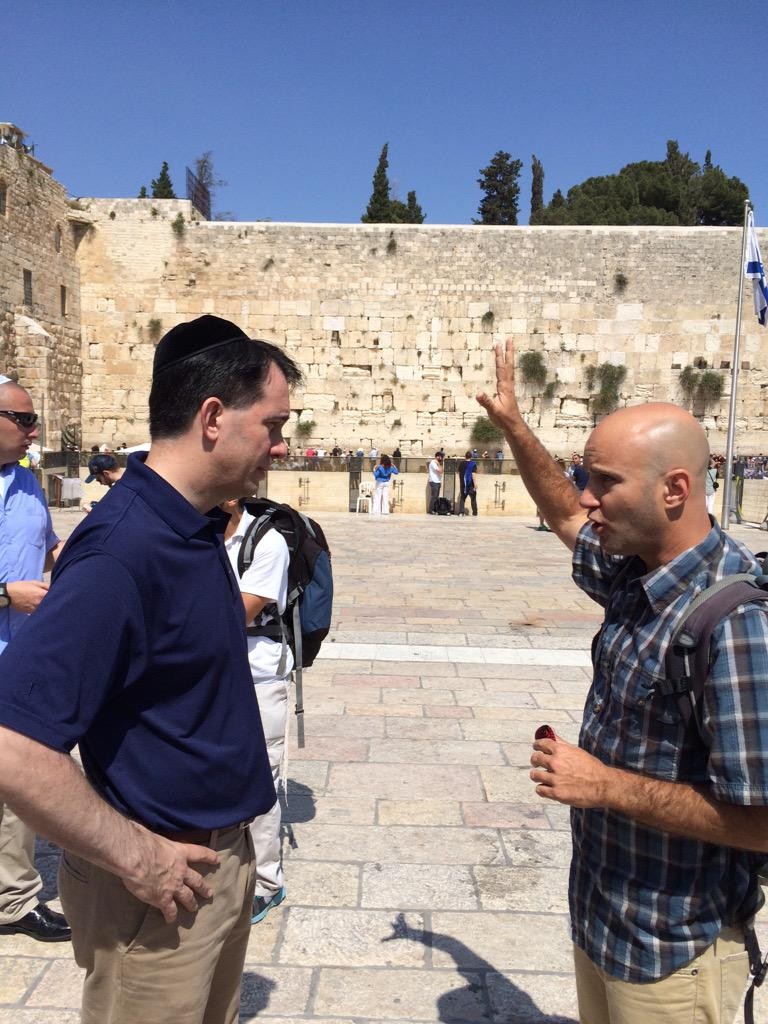 Wisconsin Gov. Scott Walker will have a fresh chance to prove his foreign policy chops with a trip to Israel this week.
The likely Republican presidential contender said Saturday in South Carolina that he and his wife were raveling to the country later that day and would meet with Prime Minister Benjamin Netanyahu during the trip.
"Really, for us though, we wanted to make it an educational focus, not just a media trip," Walker said.
The Republican Jewish Coalition, the group backed by GOP billionaire donor Sheldon Adelson, is footing part of the bill for the trip, while Walker's political group, Our American Revival, is paying the rest. RJC Executive Director Matt Brooks tweeted Sunday that the governor visited the Western Wall and met with an Israeli human rights activist.