Senator Thom Tillis introduces legislation to allow citizens to sue sanctuary cities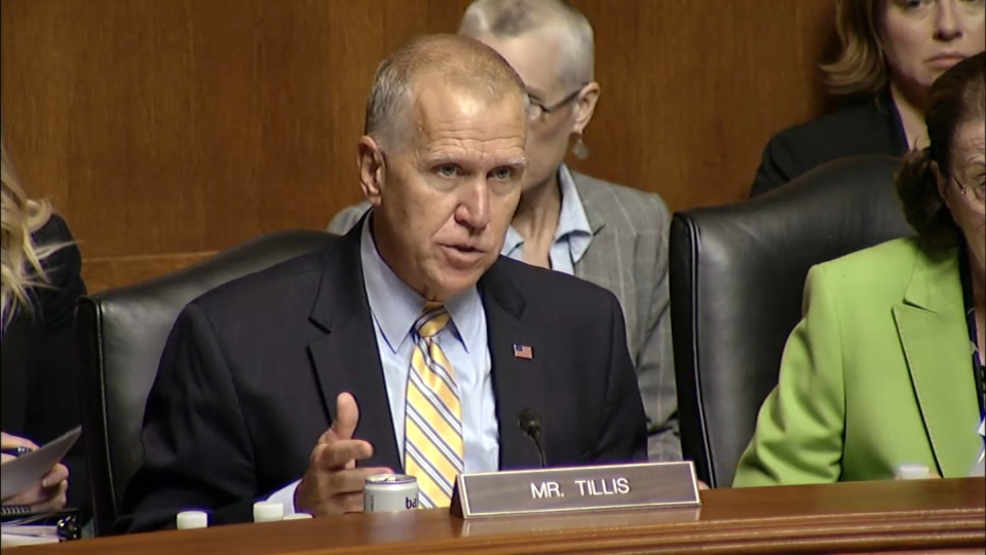 (WPDE) — Senator Thom Tillis (R-N.C.) has introduced legislation to allow Americans to sue sanctuary cities and states when a loved one is hurt or killed as a result of protected immigrants from these areas, according to President Donald Trump at his State of the Union Address Tuesday night.
"Tragically, there are many cities in America where radical politicians have chosen to provide sanctuary for these criminal illegal aliens. In sanctuary cities, local officials order police to release dangerous criminal aliens to prey upon the public, instead of handing them over to ICE to be safely removed," President Trump said.
The announcement comes after President Trump provided an anecdote of a detained a man who was released in California in December 2018. He described the man as an undocumented immigrant who was released under California's sanctuary state law.
According to the president, the man had five prior arrests, including convictions for robbery and assault.