Senator who wished for Trumps Assignation removed from committees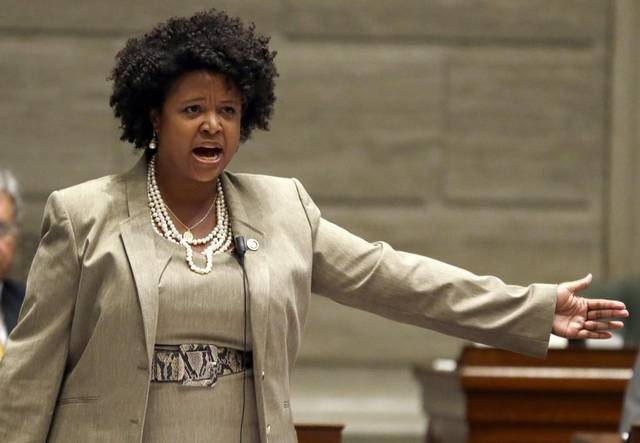 Sorry might not cut it for the Missouri lawmaker who called for President Trump's assassination.
Missouri Senate leaders announced Tuesday that Democratic state Sen. Maria Chappelle-Nadal has been stripped of her committee assignments, just two days after she tried to calm the controversy with a public apology.
Meanwhile, the state's Republican lieutenant governor, Mike Parson, on Tuesday called for the Senate to go into special session to expel Chappelle-Nadal from the body.
"I do not make this request of you lightly, but you and I know it is the right course of action to take for the people of Missouri," Parson wrote in a letter to members of the Missouri Senate.